• Who We Are • Where We've Been
• Accountability Now. Short Video Explains Why and How
• Next Meeting • Donate
---
SAVE THE DATE - Noon-1 p.m., Friday, May 23:
Not Another Broken Promise! Not Another Day in Guantánamo!
Join North Carolina Stop Torture Now (NCSTN) for a Global Day of Action to Close Guantánamo and End U.S. Torture on May 23, 2014 from noon to 1 p.m. at the Terry Sanford Federal Building, 310 New Bern Ave. in Raleigh.
On May 23, 2013, President Obama again promised to close the prison camp at Guantánamo. His pledge came in response to the mass hunger strike by men protesting their indefinite detention and to the renewed, global condemnation of the prison.
Since Obama's speech, only 12 men have been released. 154 remain, nearly all of whom have never been charged with a crime. 76 were cleared for release by the U.S. government years ago. 56 men are from Yemen, the largest national group at Guantánamo, but they remain subject to an effective moratorium on their release based on their nationality. No one from Yemen has been freed since the May speech.
"Look at the current situation, where we are force-feeding detainees who are being held on a hunger strike . . . Is this who we are?"
–President Barack Obama, May 2013
Up to 40 prisoners continue to hunger-strike, and many are being subjected to forced feeding — a practice condemned by international human rights organizations, medical associations, and members of the U.S. Congress. New lawsuits in U.S. courts lay bare the extreme cruelty of the forced feeding at Guantanamo. To quell the public outcry against the prison, the U.S. military in December 2013 stopped reporting the numbers of hunger strikers. More recently, it has classified their protest, in Orwellian fashion, as "long term non-religious fasting."
During his May, 2013 speech, President Obama asked the American people: "Look at the current situation, where we are force-feeding detainees who are being held on a hunger strike . . . Is this who we are?"
Sadly, as we face yet another broken promise, this is what the United States remains — a country that continues to indefinitely detain and brutalize the men at Guantánamo. Grassroots activists, human rights organizations, and advocates for the detained men call on people throughout the United States and the world to hold President Obama to his promise by taking action.
Together, we say "Not another broken promise. Not another day in Guantánamo!"
Wear orange, if you can, and feel free to bring signs. Information: contact@ncstoptorturenow.org or call, (919) 834-4478.
The action is being coordinated by Witness Against Torture in collaboration with Amnesty International, the National Religious Campaign Against Torture, Veterans for Peace, World Can't Wait, and the Torture Abolition and Survivor Support Coalition.
---
NC Stop Torture Now calls, again, on Attorney General Roy Cooper to investigate NC links to U.S. Torture Program
A handful of activists gathered at noon, Thursday, April 10 outside the North Carolina Department of Justice to urge Attorney General Roy Cooper to investigate North Carolina connections to torture.
On April 3, a bipartisan majority of the U.S. Senate Select Committee on Intelligence (SSCI) voted 11-3 to declassify and publicly release a nearly 500-page summary of the "torture report.
North Carolina Sen. Richard Burr (R) joined Republicans Saxby Chambliss (Georgia) and Susan Collins (Maine), seven Democrats, and Independent Angus King (Maine) in voting for public release of parts of the SSCI "torture report." In doing so, Sen. Burr responded to sustained efforts by people of faith and conscience to encourage his support for transparency on torture, including a recent op ed and a letter signed by over 190 faith leaders, including 18 bishops and other denominational executives.
The SSCI report is likely to confirm North Carolina links to enforced disappearance, secret detention and torture that human rights advocates have already shared with Attorney General Cooper's representatives during meetngs in 2007 and 2012.
As the state's highest law-enforcement official, Attorney General Cooper has an obligation to investigate the reported involvement of Aero Contractors and other NC-based entities in enforced disappearance and torture. Aero Contractors is affiliated with the CIA, and its pilots have operated aircraft based in Smithfield or Kinston that have reportedly transported numerous detainees* to third-country prisons or CIA black sites where they were tortured.
* - Partial list of human rights violations linked to Aero Contractors aircraft N313P and N379P.
---
Close Guantánamo Billboard Debuts in Johnston County
Jan 6 – North Carolina Stop Torture Now partnered with Veterans for Peace, CloseGitmo.net, and PopularResistance.org to sponsor placement of a 28-ft by 12-ft billboard just 4 miles east of I-95 on Hwy 70 in Johnston County, NC, shown at left, depicting two kneeling black hooded prisoners and urging the United States to: "Close Guantánamo!"
The billboard is the inspiration of graphic designer Ellen Davidson and her partner Tarak Kauff, an ex-paratrooper and national board member of Veterans For Peace, who, along with artist Paul Keskey from New Paltz, NY, designed and are promoting the billboards. They hope to see the billboards appear at sites in cities and towns across the country. Kauff last year completed a 58-day hunger strike reflecting his desire to see Guantánamo closed, the force feeding and other forms of torture stopped, and the prisoners, most of whom have been cleared for release, actually released.
---
2-4 p.m., Saturday, April 26, 2014
Unitarian Universalist Fellowship of Raleigh, 3313 Wade Avenue
Founders Hall (beneath the sanctuary)
---
Help Us Raise $10,000 to Continue our Work.
The button below will take you to our secure payment page hosted by PaySimple.
PLEASE NOTE:
You DO NOT NEED TO ESTABLISH AN ACCOUNT at PaySimple to make a one-time donation. On the landing page simply click on the button labeled: "Click Here to Pay Now"
We welcome checks payable to:

North Carolina Stop Torture Now
sent to:
P.O. Box 12707
Raleigh, NC 27605
What will these funds help us do?
• We are part of a national campaign to gain public release of a still-secret – and by all accounts devastating – report on the CIA torture program by the Senate Select Committee on Intelligence. Our own U.S. Senator Richard Burr sits on this committee.

• We're also supporting an historic first: a non-governmental North Carolina Commission of Inquiry on Torture. An independent team is laying the groundwork for this non-partisan, blue-ribbon panel to subject our state to sober, public scrutiny for its role in torture. NC Stop Torture Now helps by collecting endorsements from hundreds of North Carolinians.

• Our "Cleaning Up Johnston County" campaign inspires human rights activists far and wide! The NC Department of Transportation approved us to adopt the highway in front of the Johnston County Airport, home of the torture flights. Our quarterly litter clean-ups educate the public and beautify the environment.
In addition, we are in regular contact with survivors who were secretly rendered to torture in NC-based aircraft and have never received a word of acknowledgement, apology, or restitution from the U.S. government. Their lives were shattered. This national shame cannot be swept under the rug.
---
Retired Colonel Morris Davis Says U.S. Torture Policy Puts the Lives of Captured American Troops at Risk and May Have Created Terrorists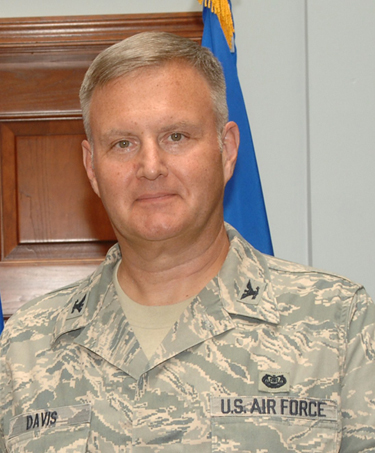 Retired U.S. Air Force Colonel Morris Davis, a former prosecutor at Guantánamo Bay spoke at four venues in the Triangle and Johnston County. His talks, which highlighted the injustice of holding prisoners indefinitely and without charge was covered by The Smithfield Herald, The News & Observer and The Fayetteville Observer and Davis was interviewed on The State of Things a public-interest program on WUNC-FM 91.5.
As the Fayetteville Observer reported, Davis argued that torture does not elicit information that can be used in the court of law and said the practice has damaged the nation's image.
"We are not the shining city on the hill," he said. "If we're the country we claim to be, we've got to get back to the values we claim to represent. Regardless of whether it's illegal, it's immoral.
"War is hell. But the rule of law makes it a little less hellish," he added. Morris said the United States helped write the international rules that bar torture, but opened the door to "exceptions" during the George W. Bush presidency.
At every talk, Davis made the point that the military considers the Geneva Conventions its "bible," and the U.S.' abandonment of the rule of law has been opposed along the way by many in the Armed Forces and the JAG corps.
The Fayetteville Observer also noted that "Morris was critical of both the Bush and Obama presidencies, speaking against the use of drones to kill suspected terrorists and the failure to close the prison at Guantánamo Bay, Cuba."
There is also a short video of Col. Davis reviewing the topics of his talk available.
---
Who We Are ...
North Carolina Stop Torture Now is a grassroots coalition of individuals representing themselves and—through their involvement and witness to neighbors—a diversity of faith, human rights, peace, veteran, and student groups across the state.

We aim to stop torture everywhere, and have worked since 2005 to expose and end North Carolina's central role in the ongoing U.S. torture program.

Our special focus has been on the "torture taxis" of Aero Contractors, Ltd. of Smithfield. Both are nominally private companies linked to the operation of aircraft in clandestine support of the CIA's extraordinary rendition program. Extraordinary rendition is a phrase that disguises the kidnap, detention and torture of individuals alleged to be enemies of the United States, including those guilty of nothing other than being misidentified.

Aero Contractors' headquarters is located at the Johnston County Airport near Smithfield, NC, and you can view a partial list of detainees who were disappeared and subsequently tortured at the Aero Flew Them page, or directly on this PDF document.
We are particularly concerned that state and local government officials and individual citizens recognize their own complicity in the extraordinary rendition program and take steps to provide restorative justice to victims and survivors, to air a full account of human rights violations, and to demand top-down accountability for the authors and perpetrators of these crimes.

# # #
Please report broken links or other concerns.
updated 13 April 2014, JMcI
TAKE ACTION / AERO FLEW THEM / JOIN /
RESOURCES / CALENDAR / PLANESPOTTING / CONTACT